In order for eFiler to present any icons on the toolbar it is necessary that it is allowed to run by Outlook. Sometimes if Outlook crashes it may disable any Add-Ins so I hope to show you what you should expect to find and how to re-enable the eFiler for Outlook plugin in office 2007
First, you will find the COM Add-Ins and Trust Center menu items under the Outlook Tools menu as highlighted below –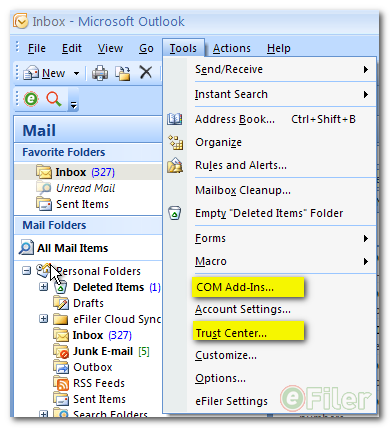 Next, go into Trust Center and select Add-Ins from the left hand menu.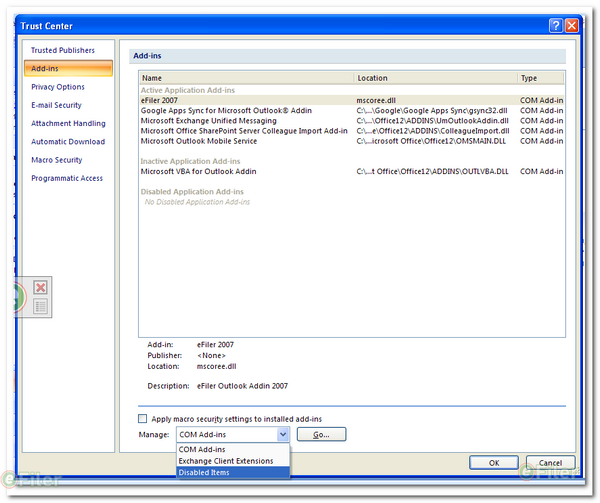 At the bottom change the dropdown select menu to 'Disabled items'.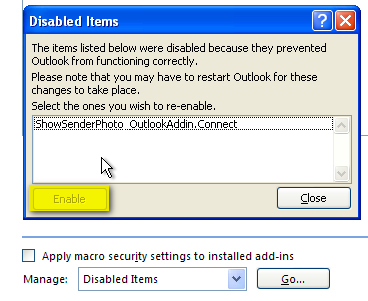 eFiler should NOT appear here – if it does then please select it and then enable it again.
Finally select COM Add-Ins from the Tools Menu and ensure that 'eFiler 2007' is enabled.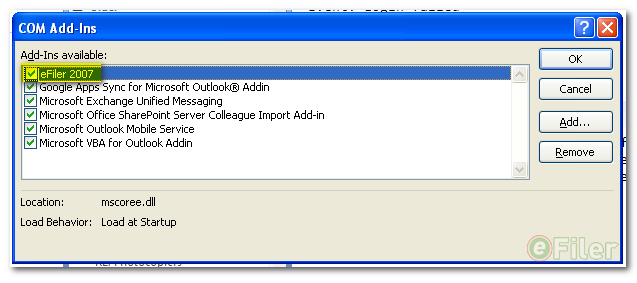 If you do not see any of these options contact support@efiler.co.uk for further assistance.